my blog
Posts for: April, 2021
By Kevin J Kean DDS
April 20, 2021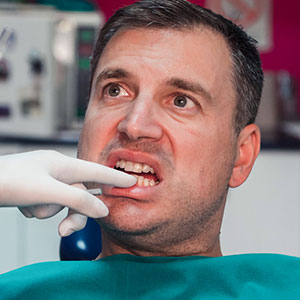 Rock guitarist Eddie Van Halen died last fall after a long battle with oral cancer, another in a long line of performers, athletes, politicians and other well-known personalities with this serious form of cancer. But household names like Van Halen are just the tip of the iceberg: Around 50,000 Americans are diagnosed with oral cancer each year.
Although not as common as other malignancies (around 2.5% of total cancers), oral cancer has one of the lowest five-year survival rates at a dismal 57%. Part of the reason for this has been the longstanding difficulty detecting it in its earlier stages: Early signs are easy to miss or mistake for a benign sore. As a result, it's often diagnosed after advancing significantly, complicating treatment efforts.
To improve survivability, the Oral Cancer Foundation designates each April as Oral Cancer Awareness Month to better educate people on this deadly disease. Here are 3 things you can do to prevent oral cancer or improve your survival odds if you encounter it.
Know your individual risk factors. Some risk factors for oral cancer are out of your control—for example, your risk may be higher if you're a male over 40, or if you're African-American. But there are also factors you can control like tobacco use, high alcohol consumption or a poor diet, all of which can elevate your cancer risk. You can lower that risk by making lifestyle changes for factors you can control and prioritizing cancer screening if you have factors that you can't.
Pay attention to oral "oddities." A small mouth sore or patch of odd-looking skin may be nothing—or it may be the beginning of oral cancer. If you do notice something unusual, especially if it seems to linger beyond a couple of weeks, have us examine it as soon as possible. If it does appear suspicious, you may need to undergo a biopsy, a cancer analysis of the suspected tissue. If it is cancerous, an early diagnosis could improve your outcome.
Visit your dentist regularly. There's more to semi-annual dental visits than teeth cleaning. Regular dental visits are an important component in your "early warning system" for oral cancer—we may notice something suspicious during your regular visit, often before you do. If you're older or have other risk factors for oral cancer, we can expand your regular exam to include a comprehensive cancer screening.
Oral cancer is a serious matter. But taking steps to prevent it and staying alert to its warning signs can help you overcome it.
If you would like more information about oral cancer, please contact us or schedule a consultation. To learn more, read the Dear Doctor magazine article "Oral Cancer."
By Kevin J Kean DDS
April 10, 2021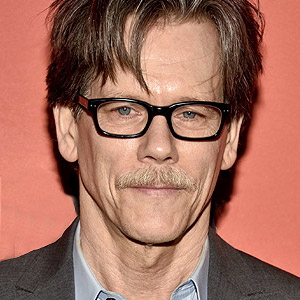 During the COVID-19 quarantines, stir-crazy celebrities have been creating some "unique" home videos—like Madonna singing about fried fish to the tune of "Vogue" in her bathroom or Cardi B busting through a human-sized Jenga tower. But an entertaining Instagram video from Kevin Bacon also came with a handy culinary tip: The just-awakened film and TV actor showed fans his morning technique for cutting a mango to avoid the stringy pulp that gets between your teeth. After cutting a mango in half, he scored it lengthwise and crosswise to create squares and then turned the mango inside out for easy eating.
With his mango-slicing video garnering over a quarter-million views, the City on a Hill star may have touched a nerve—the near universal annoyance we all have with food stuck between our teeth. Trapped food particles aren't only annoying, they can also contribute to a bacterial film called dental plaque that's the top cause for tooth decay and gum disease.
Unfortunately, it's nearly impossible to avoid stuck food if you love things like popcorn, poppy-seed muffins or barbecue ribs. It's helpful then to have a few go-to ways for removing food caught between teeth. First, though, let's talk about what NOT to use to loosen a piece of stuck food.
A recent survey of more than 1,000 adults found that when removing something caught between our teeth, we humans are a creative lot. The makeshift tools that survey respondents said they've used in a pinch included twigs, safety pins, screwdrivers and nails (both the hammer and finger/toe variety). Although clever, many such items are both unsanitary and harmful to your gums and tooth enamel, especially if they're metallic or abrasive.
If you want a safe way to remove unwanted food debris, try these methods instead:
Brush your teeth: The gentle abrasives in toothpaste plus the mechanical action of brushing can help dislodge trapped food.
Use dental floss: A little bit of dental floss usually does the trick to remove wedged-in food—and it's easy to carry a small floss container or a floss pick on you for emergencies.
Try a toothpick. A toothpick is also an appropriate food-removing tool, according the American Dental Association, as long as it is rounded and made of wood.
See your dentist. We have the tools to safely and effectively remove trapped food debris that you haven't been able to dislodge by other means—so before you get desperate, give us a call.
You can also minimize plaque buildup from food particles between teeth by both brushing and flossing every day. And for optimally clean teeth, be sure you have regular dental office cleanings at least twice a year.
Thanks to Kevin Bacon's little trick, you can have your "non-stringy" mango and eat it too. Still, you can't always avoid food getting wedged between your teeth, so be prepared.
If you would like more information about effective oral hygiene practices, please contact us or schedule a consultation. To learn more, read the Dear Doctor magazine article "Daily Oral Hygiene."